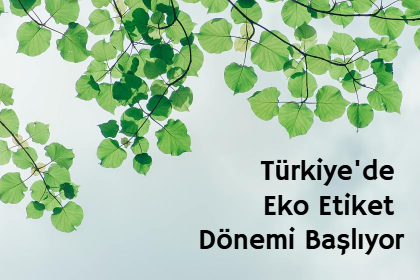 The Eco Label Regulation prepared by the Ministry of Environment and Urbanization was published in the Official Newspaper on 19th October 2018.
The Ministry will give an eco label to products and services whose compliance with the criteria determined according to their reduced adverse impacts on the environment and their product or service group has been proven.
The purpose of the regulation is to encourage throughout the life cycle, products or services whose environmental impact has been reduced; create a volunary eco label system in order to provide the consumers with a true and scientific information flow; and to organize the administrative and technical aspects and procedures and principles regarding the system implementation.