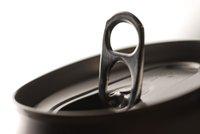 Packaging is a valuable material that protects in the best manner what it contains, i.e., the product, according to the structure and shape of its content, ensures it remains clean and simultaneously promotes the product.
Usage of packaging has gone through phases from only preserving and holding the product to reach its current status which is keeping the product cleanly as well as promoting the product. In our daily life, the usage area of packaging have become quite extensive. We buy many products from food to cosmetics, flowers to furniture in their packagings and we usually consume recycling packagings.
When packaging duly performs its duties what is left is packaging waste. Packaging used for ease of transfer completes its job once the product reaches the point of sale. The packaging that has completed its duty is considered packaging waste. Cardboard boxes constitute a proper example. In a similar manner, packaging completes its duty when the product in it is consumed. In short, packaging waste means sales, external and transfer waste including reusable packaging that has reached the end of its life.
Examples of domestic waste include packaging waste formed by empty packages of everyday products. Packaging waste producers are consumers, points of sale such as markets and shopping malls because they produce packaging waste.
Examples include packaging of food and cleaning products, milk and juice boxes, glass or plastic bottles, glass jars of preserves, paste, honey or jams, tin and metal cans, aluminium soda cans, etc. To be able to recover packaging waste, it is sufficient for us to collect packaging waste separately from garbage and dispose of it in recycling bins.
Municipal administrations practicing recycling collect packaging waste separately from garbage at the source, i.e., residences, points of sale, schools and offices. Packaging waste thus collected is then sent to recycling facilities.